GUT HEALTH SERIES – Part 3 of 5

The digestive system is where nutrients are absorbed and is the basis of a healthy body. If your digestive system is off-balance, you might not be getting the most nutritional value from your food.
A healthy gut reacts positively to good nutrition and is also the result of good nutrition. Many Americans consume packaged and processed goods with artificial ingredients and refined sugar that offer no nutrition value and, even worse, can upset your gut with bad bacteria. Aloe vera, is a nutrient-dense superfood that soothes, nourishes, and promotes detoxification and normal bowel movements. Aloe may even help people lower blood sugar levels and cholesterol.
Below you'll find some of the benefits Aloe has to offer for your body. It's an amazing superfood that many can benefit from!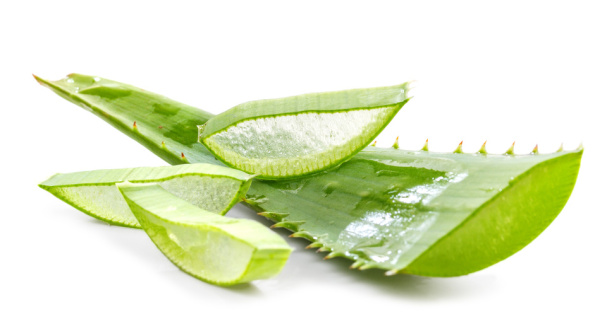 Aids in Digestion

Aloe can help boost digestion and nutrient absorption. Aloe contains eight key enzymes, two of which specifically support digestion. Amylase breaks down carbohydrates, starches, and sugars, and lipase helps digest fat.
Additionally, aloe promotes a healthy gut environment by supporting the probiotic colonies that live there. It's a great source of prebiotics that feed good gut bacteria.

Promotes Healthy Immune System Response

Not only does it help with digestion, but since aloe vera contains anti-bacterial, anti-viral and anti-fungal properties it helps aid the immune system and cleanse the body of toxins. Individuals with immune conditions are prone to digestive dysfunction that can lead to poor and improper digestion. This contributes to stress on the immune system and weakens it. Aloe can help to normalize a person's immune response and give relief to these symptoms.
Enhances Digestive Tract Support
Aloe supports gut flora composition, improving bowel regularity and intestinal comfort after eating, as well as increased energy. Aloe prevents bacteria and fungus from multiplying in the colon. It has a buffering effect on the acidity of the GI tract. Studies have shown it appears to promote healthy epithelium growth – the layer of cells lining the digestive tract.
A review published in the "British Journal of General Practice" notes that aloe vera decreases irritation and enhances healing and repair of ulcers in the stomach and intestines. Aloe vera juice also helps to decrease inflammation in irritable bowel syndrome, colitis and other inflammatory disorders of the gut. It can also help to increase healthy bacteria in the intestines that aid digestion.
Regulates Normal Bowels
Aloe improves digestion of protein and the water-absorbing capacity of the stool, improving bowel movement time, while balancing colon pH within the optimal range. Aloe can also serve as a safe natural solution to occasional constipation and generally slow digestion.
Aloe Provides Nutrients and Trace Minerals
Aloe vera offers over 70 different nutrients and trace minerals, including calcium, chromium, copper, selenium, magnesium, manganese, potassium, sodium, and zinc. Aloe also contains antioxidant vitamins A (beta-carotene), C, and E. It's a great source of vitamin B12, folic acid, and choline. Studies show that our vegetables lack the trace minerals our bodies need to function properly. Aloe can be a source of trace minerals to supplement our diet.
Promotes healthy digestion and vitamin absorption
Aloe improves the absorption of vitamins and provides natural plant enzymes to break down food. Vitamin E and C absorption may increase significantly when taken with aloe as well as its antioxidant capacity, in addition to other amounts of vitamins found in the blood.
Here are two of my favorite Aloe products:
Ultimate Aloe™
Supports a healthy digestive tract
Promotes normal healing
Supports a strong immune system
Promotes digestive comfort

You can take the Ultimate Aloe juice often and reap the benefits of Aloe.
NutriClean Aloe
Promotes a healthy colon
Helps relieve occasional constipation
Promotes healthy elimination from the colon
Promotes movement of food through the digestive tract
This magical pill is very potent, I recommend taking only when needed as a laxative, and you can even start with just a half of pill and monitor how your digestive tract reacts. It's that strong!
Warning
If you overdue it with the aloe, beware it can really get the digestive tract moving as it can act like a laxative. Consult your doctor before ingesting.
by Crystal Baus
Crystal Baus is certified integrative health coach and owner of HealthStyles 4 You. She focuses not only on nutrition - but also on relationships, physical activity, career and spirituality – and how those five things are connected to your health and vitality. She'll help you take your health to the next level. If you are ready to learn which foods can help reduce stress, lower inflammation, and promote digestive healing and proper gut function schedule your free 30 minute health evaluation. For additional information visit www.healthstyles4you.com.