Everyone Can Take Advantage from Superfoods


A superfood contains every nutrient the body requires for optimal health and can help support most bodily functions, boost energy levels, increase stamina, endurance, and recovery time from physical activity. They also provide phytochemicals and antioxidants that science has proven help prevent many degenerative diseases.
Superfoods have incredibly healing potential that will also help you maintain your weight, fight disease, and live longer. Superfoods are whole foods considered to be nutrient-dense powerhouses that pack large doses of antioxidants, polyphenols, vitamins, and minerals. Eating them may reduce the risk of chronic disease, and prolong life. People who eat more of them tend to be healthier and thinner than those who don't.




I've listed 8 categories below of Anti-Inflammatory Super Foods to help get you started!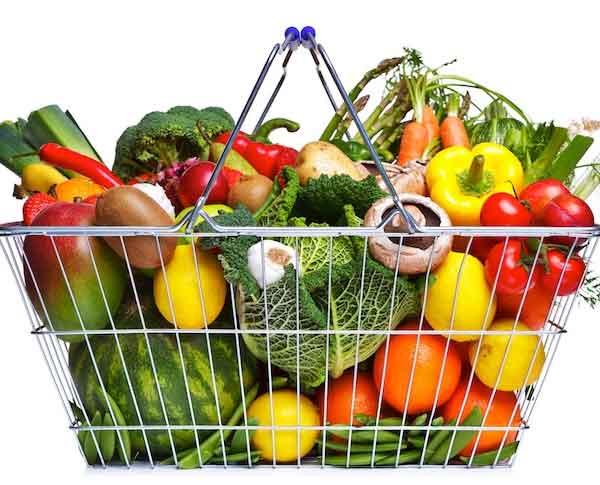 HEALTHY HERBS AND SPICES

Garlic, ginger (root), turmeric (root), curry powder, maca (root) powder, chili peppers, basil, rosemary, thyme, cinnamon

SOURCES OF PROTEIN

Nuts and seeds (almonds, walnuts, hemp, flax, chia, pumpkin)
Eggs, fish and seafood (wild Alaskan salmon, Alaskan black cod, herring, sardines)

These fish are rich in anti-inflammatory omega-3 fatty acids.

Legumes: beans, peas (black, chickpeas, black-eyed peas), lentils

Legumes are a low- glycemic-load food rich in folic acid, magnesium, potassium, and soluble fiber.
If you like the convenience of canned beans and legumes, but dislike the added sodium, you can easily reduce the amount of salt simply by washing the contents in a strainer under running water.

SEA VEGETABLES

Spirulina, kombu, seaweed, kelp, nori

All of the 56 elements essential for human health are present in sea vegetables, including calcium, magnesium, potassium, iodine, iron, and zinc, together with important trace elements such as selenium that are often lacking in land vegetables due to soil demineralization.
Sea vegetables can help: prevent aging and chronic disease, lower cholesterol, solve mineral deficiencies, and detoxify your body from heavy metals, environmental pollutants and carcinogens.

VEGETABLES

Dark leafy greens (spinach, collard greens, kale, swiss chard), cruciferous vegetables (broccoli, cabbage, brussels sprouts, cauliflower, bok choy), carrots, beets, onions, peas, squashes, asparagus, spinach
Raw and cooked vegetables are rich sources of flavonoids and carotenoids with antioxidant and anti-inflammatory properties.
Cruciferous vegetables contain phytonutrients that may suppress the growth of tumors and reduce cancer risk. One cup will supply you with your daily dose of immunity-boosting vitamin C and a large percentage of folic acid.
Mushrooms: Asian mushrooms (enokidake, maitake, oyster, shiitake)

These mushrooms contain immune-enhancing compounds. Consume cooked varieties and avoid common commercial button mushrooms, which may contain natural carcinogens.

FRUIT

Lower glycemic fruits: acai, raspberries, strawberries, blueberries, peaches, nectarines, oranges, pink grapefruit, red grapes, plums, pomegranates, blackberries, cherries, apples, pears, and kiwi

Fruits are rich sources of flavonoids and carotenoids with antioxidant and anti-inflammatory properties.
Berries are full of phytonutrients that neutralize free radicals (agents that cause cancer, aging and cell damage).

GRAINS

Barley, basmati rice, brown rice, buckwheat, groats, quinoa, steel-cut oats, wild rice

Compared to highly processed grains, whole and cracked grains digest slowly, preventing blood sugar spikes which contribute to inflammation.

HEALTHY FATS

Extra virgin olive oil, walnut oil, hazelnut oil, organic expeller-pressed high oleic sunflower or safflower oil

Healthy fats are rich in monounsaturated or omega-3 fatty acids that your body does not produce on its own. Extra-virgin olive oil is high in polyphenols with antioxidant activity.

HEALTHY SWEETS

Plain dark chocolate (at least 70% pure cocoa), raw cacao, raw honey, bee pollen
Raw cacao provides polyphenols and potent antioxidants.

HERBAL TEA's

Green, white, oolong, echinacea, kombucha
Remember to choose a colorful range of fruits and vegetables to ensure a wide range of vitamins and minerals. Pick a couple of these nutrient packed superfoods from each category to start with and gradually work more into your meal regimen – they can help you fight disease, feel more energetic and even lose wait! What are you waiting for?
As an integrative health coach, I can help you gradually work these foods into your daily regimen to create healthier habits that support your goals—one choice at a time! For more information or to schedule your free health evaluation: call 602.722.5627 or email cjarvie@healthstyles4you.com.
by Crystal Jarvie
Crystal Jarvie is certified integrative health coach for HealthStyles 4 You. She focuses not only on nutrition but also on relationships, physical activity, career and spirituality and how those five things are connected to your health and vitality. She'll help you take your health to the next level. For more information, please visit
www.healthstyles4you.com
.