The term
health coach
conveys the position as a motivating, supportive, action oriented, and ongoing ally to clients.
As the healthcare system advances, the integrative health coach title is gaining increasing recognition by the public, the media, and the world of health and wellness.
There is a health crisis in America. Americans are getting fatter, sicker and older. The current sick care model is ill-equipped, and in many cases, the medicine prescribed causes the patient more problems, in which even more prescription drugs are given, creating a vicious cycle. See where I'm going here?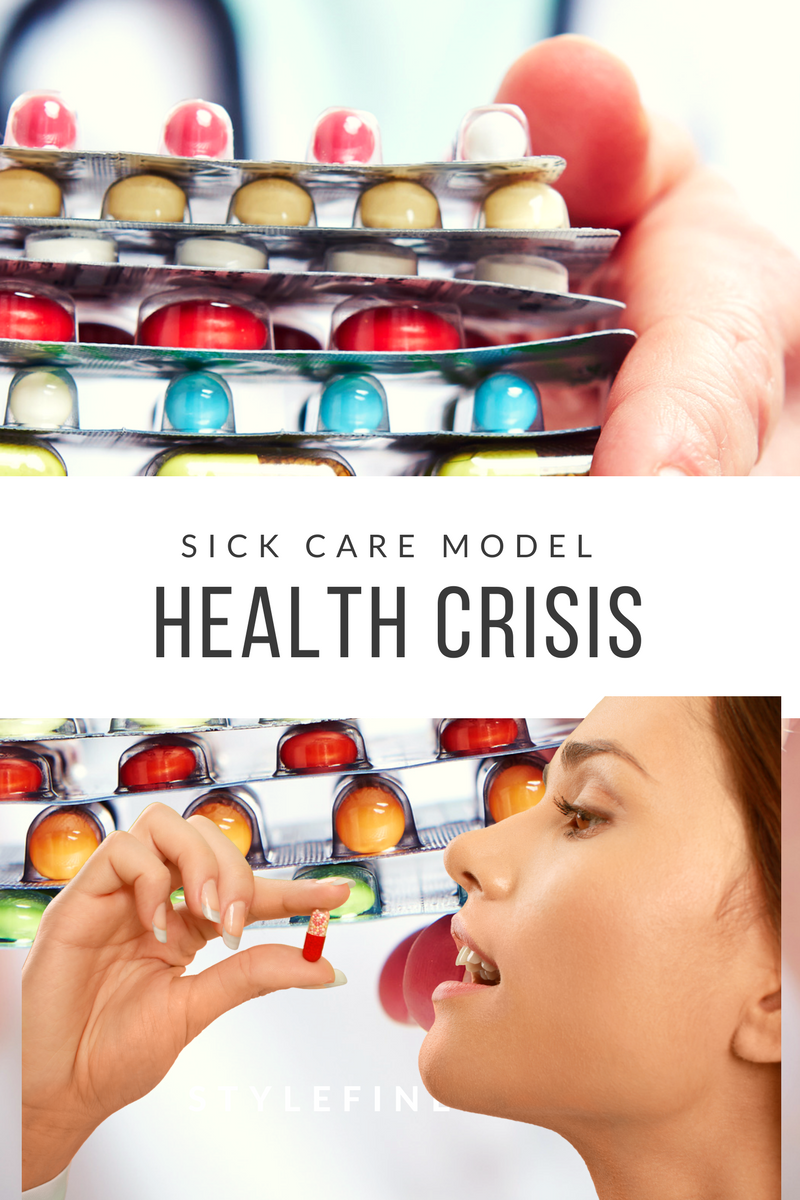 We live in a society that is heavily medicated with chronically ill people revolving through the disease care system of inflated costs.
It's up to us to take action against the current health crisis. Today, the issue is chronic illness such as diabetes, heart disease, high blood pressure, cancer, and digestive diseases.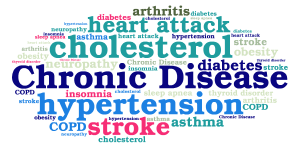 While good dietary nutrition helps build the foundation for wellness, it's not the only pillar.
Good health depends upon a healthy diet, mindset, relationships, activities and spirituality. And as such, learning and understanding these
five basic concepts
is a large part of integrative health coaching.
A core principle in my practice from IIN (Institute for Integrative Nutrition, © Integrative Nutrition, Inc.) is that nutrition extends far beyond food; nutrition comprises all the things that nourish the body.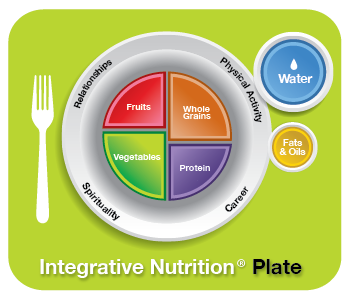 Integrative health coaches are trained to help clients nourish themselves with the primary foods of life, including spirituality, career, physical activity, and relationships.
Research continues to support the use of lifestyle change involving exercise, spiritual practice, diet, and other behaviors for conditions such as chronic stress, weight loss, migraine headaches, constipation, arthritis, as well as many others.
The United States is facing a healthcare crisis as the current system fails to address the epidemic of chronic disease crippling its citizens and economy. Our nation is plagued with preventable epidemics like type 2 diabetes from which one-third of all children today will eventually suffer.
If over 80% of preventable disease risk factors are influenced by behaviors like smoking, chronic stress, poor diet or lack of exercise, why are we so unsuccessful at changing these behaviors.
The standard American diet is spreading throughout the world, and bringing with it the chronic diseases it causes.
Integrative health coaches
serve a unique function that fills this void to help promote core, foundational health concepts to individuals all over the world and to support them in making sustainable lifestyle changes. There is a strong focus on behavioral choices along with the basic understanding of dietary patterns and overall health.
Integrative health coaches do not directly compete with other healthcare providers; rather they complement all health professionals – including dietitians, nutritionists, nurses, doctors, and mental health professionals.
Integrative health coaches help clients develop targeted goals and a viable plan for carrying out regimens prescribed by their medical professionals, as well as enacting basic, health-supportive modifications and habits.
By supporting real-world lifestyle and behavioral changes, integrative health coaches play a crucial part in health maintenance, disease prevention, and even disease reversal – to increase health and quality of life.
So to answer the question of, "Who needs a Health Coach?" is anyone who wants to make health a priority to live a longer, healthy, happy life.
Start the conversation about a new model of medicine. Our lives depend on it.Schedule your first 45 minute FREE coaching session today, call 602.722.5627 or email cjarvie@healthstyles4you.com.